Date: 9 December 2021 | English language | Time: 15:00–18:00hrs (The Netherlands)
Date: 10 December  Spanish language | Time: 16:00–19:00hrs (The Netherlands)
Mode: Online 
Are you interested in sponsoring this international conference, please contact us: contact@protocoltoday.nl
This event is organized with the collaboration of the International Centre for Protocol and Diplomacy (ICPD).
The themes are the impact of diplomacy and the power of protocol in international business.
"Embracing the mission of Diplomacy and Protocol"
Globalization is changing the world in every aspect. Traditional industrial economies are transforming into entrepreneurial economies.
There is a need for leaders, entrepreneurs, directors, managers, government officials, consultants, and executives with global mindset skills.
Local companies are becoming international and must deal, directly or indirectly, with foreign business partners. They must cooperate with international clients, colleagues, stakeholders, agents, employees, etc. There is a need for knowledge of protocol and soft diplomacy skills.
In the entrepreneurial economy, companies are becoming smaller, international, less hierarchical, and are driven by the abilities of executives to communicate, collaborate, and abilities for co-creation.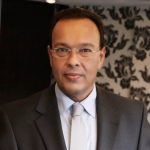 Prof. Dr. Dewanand Mahadew
Managing director of NewEconomyStrategies
Theme: Impactful communication in international business.
He is an international expert with business development experience in more than 60 countries. He is the managing director of NewEconomyStrategies, Dean of International Business Development Academy, and Professor in International Business and Strategic Management at UBIS University in Geneva. He has master's degrees in process engineering, industrial management, marketing, business management, and a DBA degree in strategic management.
The Netherlands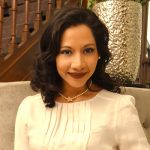 Adriana Flores, MA
Expert in Protocol & Soft Diplomacy  
Theme: The importance of developing global mindset skills in business
She is an experienced consultant in Protocol and Soft diplomacy. She has worked with many distinguished people and companies in the Netherlands and abroad. She holds a postgraduate degree in Protocol and Ceremonial and Master of Arts degree in Protocol & Soft Diplomacy Skills from the International School of Protocol & Diplomacy. Adriana has worked for ambassadors in the Netherlands and at the VIP-Centrum at Schiphol Airport Amsterdam.
The Netherlands
Hon.Patricia Kenneth-Divine
Director, International Centre for Protocol and Diplomacy.
Theme: The impact of diplomacy and the power of protocol in international business. 
She is also Director of  Principal Consultant and International Trade Specialist for Synergy Systems Consults (UK) Limited. 
Over 15 years of experience promoting foreign direct investments within the UK and Africa, providing a framework for trade and investments. With previous working experience at the Department of International Trade.
United Kingdom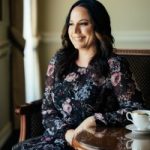 Ms. Elizabeth Soos
Director of ASE Auersmont School of Etiquette
Theme: Etiquette & Diplomatic Protocol
She is a specialist in modern etiquette and coaching based in Melbourne Australia. She empowers to develop leading from a young age, Elizabeth trained wither mother and grandmother in the European ways of etiquette.
Elizabeth believes that "The definition of etiquette has evolved; it's the face in front of–and behind–technology." She threads this belief through all of her services.
Australia
Dr. Ibrahim Yildirim
DEIK Turkey Peru Business Council Chairman,
He is also Investment Consultant,
CEO, Magic World Inc.
Representative of Corebrace of Utah. superior seismic performance. He has a Bachelor of Science (BS) in Mechanical Engineering and a doctorate in business administration.
Turkey
René Spaan
Smart Mobility project leader
Theme: Personal anecdotes working with Mexican Diplomacy.
Experienced Marketing Director with a proven track record of working in the government relations industry. He was deputy representative of the Embassy of the Netherlands in Mexico City and the Netherlands Business Office (NBSO) in Querétaro to support Dutch companies that want to expand their business in Mexico and vice versa. The NBSO is established by the Netherlands Ministry of Economic Affairs Bachelor of Science (BSc) from the Breda University of Applied Sciences.
The Netherlands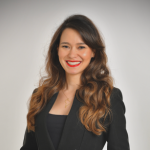 Melike Hocaoglu Caglioz, B
Moderator
She is currently making research on Chinese Commercial Diplomacy Strategies in Argentina at the University of Amsterdam.
She studied International Relations at,   University of Amsterdam, she worked in the Foreign Economic Relations Board of Turkey (DEİK) for one year as Member Relations Director and 5 years as Latin America Regional Coordinator.  Within her various capacities at DEIK, she frequently organized trade delegations from Turkey to various countries in both South and North America. She was also personally in charge of organizing and hosting hundreds of international events and business forums in Turkey. While her native tongue is Turkish, she is fluent in the English and Spanish languages.
The Netherlands.
Prof. Leyla Younes
Moderator
Specialist in public relations, ceremonial, protocol, and organization of congresses, conventions. He won an Award for the Best Foreign Article obtained in the 5th Seminar of Culture for the New Millennium in the Islamic Republic of Iran – The year 2010. Argentina was an Arabic Language Interpreter hired by the Superior Government of the Province of Tucumán for invited delegations of the Arab countries during the 1st. Meeting of Ambassadors of Arab Countries, October 2018, Visit of Businessmen from the United Arab Emirates, November 2018, International Congress on Education, April 2019). He speaks Spanish, Arabic, English, Persian, Italian.
Argentina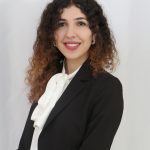 Lure Sadeq, B
Master of Ceremony
She works as the Office Manager at the Diplomatic Representative Office of the Republic of Bulgaria in Palestine. She is also a digital marketing specialist and an Arabic-English-French translator.
His desire to learn about and integrate into diverse cultures prompted me to enroll in Protocol Today Academy's six Master Classes in International Business Etiquette, Ethics, Professionalism, Protocol, Cultural Intelligence, and Diplomatic Writing Skills. Soft diplomacy and intercultural abilities enable people to engage and bridge barriers to create new inventions and prosperous relationships around the world.
Palestine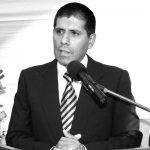 Mr. Wilfredo Pérez
Journalist of Magazine Global Mindset
He has an education in Business Administration from the Peruvian Institute of Business Administration (IPAE). He has a specialty in Political Science at the Inca Garcilaso de la Vega University and Protocol and Event Organization at the Frieda Holler Institute and at the Diplomatic Academy of Peru. Organization of events, corporate communication, protocol and social etiquette at the San Martín de Porres University, the Pontificia Universidad Católica del Perú and at the San Ignacio de Loyola Institute.
Peru
PARTICIPANTS ARE:
Government Representatives: Ambassadors, Diplomats, Honorary Consuls & Embassy Staff;
Business Professionals: Entrepreneurs, Consultants, Business Development Professionals;
Executives & Professionals: National & Local Government's Officials, City Marketing & Investments Promotion Executives | International Organizations Staff;
Professionals are active in the Hospitality & Tourism Industry;
Exporters, Students, and professionals, who aspire to a career in cross-border operational organizations.