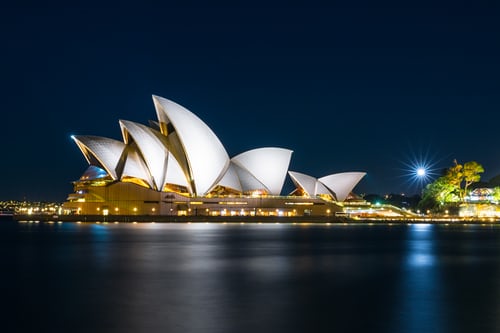 In an article by ABC News Australia on June 26th, 2015, it was revealed that "emu and crocodile" would be "off the menu for foreign diplomats dining at Australia's Government House in Canberra." The then-Governor General, Sir Peter Cosgrove, stated, "We don't want to confront our guests without some warning." The guests included diplomats from Japan, South Korea, India, and the United States.  
Part of any diplomatic mission is to promote one's country, provide advice and support to ministers developing foreign policy, and create trade opportunities.  Part of a diplomat's toolkit is being aware of cultural nuances and using etiquette to better relationships.
The inaugural winter solstice feast hosted at Yarralumla, the residence of the Governor-General, "showcased some of the finest Australian food, all sourced locally, including Cowra lamb, Tumut River trout, duck from Young (located in the state of NSW), and kangaroo fillets" accompanied with Indigenous flavours such as lemon myrtle and bush pepper. In his opening address, the Governor-General had joked about "Australia's past gourmet reputation." Careful preparation and forethought went into planning this event due to previous mistakes in Australia's past efforts in dining diplomacy. 
Successful dining and entertaining at royal and government levels build alliances in every culture represented. Everyone at the event creates a shared experience that increases trust and open communication.  History has noted that there has been protocol in dining events with those who have been rulers, royal families, and those who have represented those rulers for thousands of years.
Using the correct dining etiquette at these events has always made a difference in the success of these events.  On a psychological level, navigating a complicated place setting with numerous implements shows your guest that you are competent and have the innate ability to overcome a challenge.  Showing diplomacy at a dining event tells your host that you have respected their thought to include you and their work to pull an event together successfully. Just think of all that went into it; the seating arrangements, order of procession, invitations, and food considerations, including guests' cultural or religious views. These all come into play when organising such an event.
What about Australia's past protocols when their Head of Commonwealth visited?  In 1954, Queen Elizabeth II, with the Duke of Edinburgh, visited Australia; they attended four state banquets and six garden parties. Local produce was high on the Australian government's agenda, wanting to highlight to 'her Majesty' that Australia was a real contender for overseas markets.  What was on her menu for lunch?  Tropical fruits, local fish and poultry with English inspired vegetables, and locally produced wines to match each course served.
Fifty-one years later, in 2005, Prince Charles visited Australia to focus on environmental sustainability, community integration and excellence in public service.  His Royal Highness was transported to Alice Springs and dined on bush tucker, including honey ants, acia seeds, bush tomato, and bush banana. The Prince tasted both the bush banana and bush tomato, but he reportedly politely refused to eat any wriggly, witchetty grub, regardless of its high protein. 
For 60,000 years, the Indigenous people of Australia have continued to be the custodians of the land. Colonisation started in the late 17th century when Great Britain used it as a penal colony or prison. As a result, those from England, Wales, and Ireland who settled in Australia dispossessed the Aboriginals and Torres Strait Islanders of the lands they were born in and forced them into a system of colonial rule. At the same time, they retained many of their customs and culture.
The Indigenous foraged for food from rainforests to the deserts, using their mealtimes as a mechanism for families and tribes to gather and come together for ceremonies and trade.  Meals continue to be served where the food is cooked, sitting on the ground.  Fingers are used to break up meats and vegetables.  
Do the Indigenous have a dining protocol?  Yes, they certainly do. Each tribe may have foods that they eat or avoid and have a story that guides the family in their eating habits. During a meal, the best portions of food are given as a sign of respect to the Elders of the tribe.  Adhering to their dining customs is crucial, as is taking the initiative to eat their foods. In doing so, a guest honours and shows respect to the traditions, land, and people. And that is what it all is about… respect!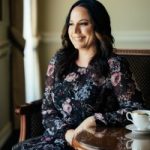 Written by: By Elizabeth Soos, Founder of Auersmont School of Etiquette 
14 September 2021, Australia
Category: Protocol
Reference: ES140921PI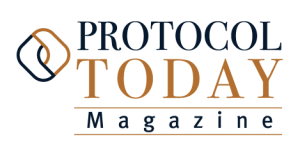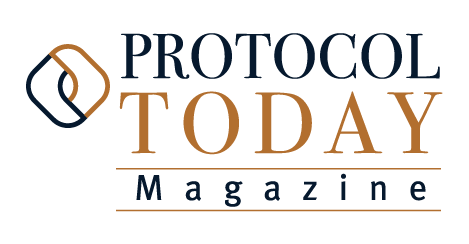 ProtocolToday is an expert organization, Founded by professionals with years of experience in Cultural Intelligence and Soft Diplomacy. They offer well-researched training programs to help you prepare for the international presence. Enhance your abilities to dine, converse, and present at an international stage.
Become discreet and make your mark!