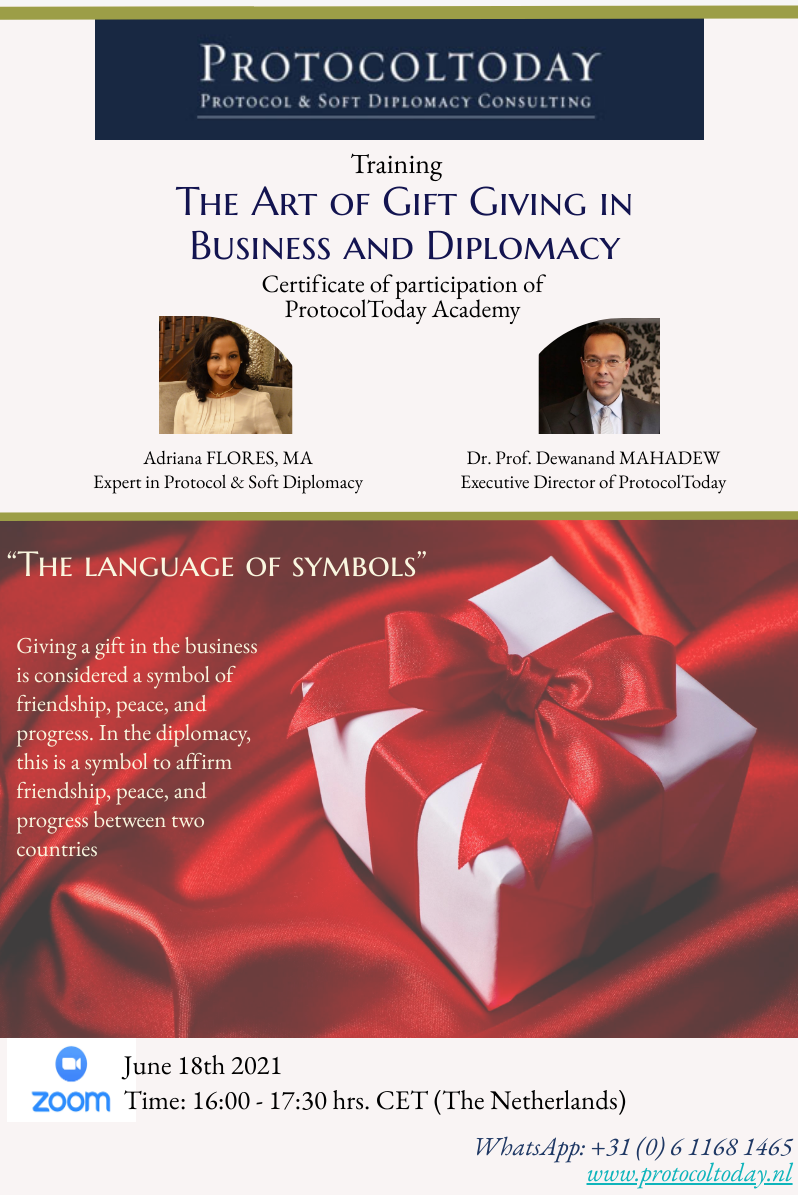 18  June 2021
Organized by: ProtocolToday Academy, The Netherlands.
Speakers:
Adriana FLORES, MA Expert in Protocol & Soft Diplomacy
Dr. Prof. Dewanand MAHADEW, Executive Director of ProtocolToday
Global Mindset Skills
Learn Today & Practice Today
"We are a capacity development company
connecting values, cultures,
organizations, individuals
and societies around the world"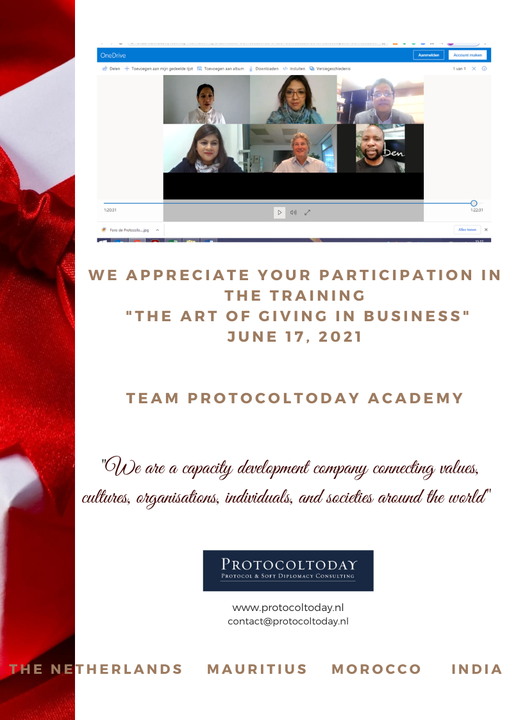 Our participants were entrepreneurs and expert ambassadors representing their own countries from The Netherlands, India, Morocco, Malaysia. 
Experience of our participants:
Thank you for the valuable workshop Adriana FLORES.
Kruti SHAH
Thank you for sharing your valuable experiences with us!
ProtolToday Team © Academy, Consulting & Magazine