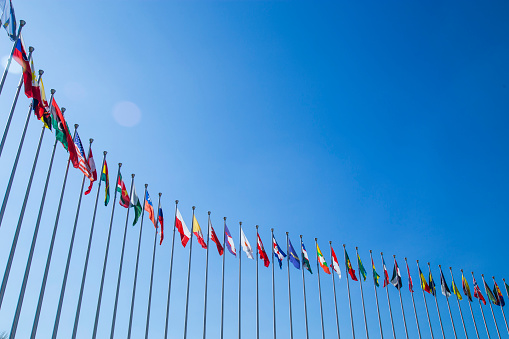 23 February | 5 April | 13 April | 14 June 2022
Mode of Study: Online
Time: 10:00 – 14:00hrs. | 16:00 – 20:00hrs CET (The Netherlands)
Fee one masterclass early bird €65.00, normal price €72.00, including:
Method action Learning model;
Digital material;
Personalized assessment;
Certificate EQF 7 level of ProtocolToday Academy.
BECOME A MINDFUL EXECUTIVE WITH THE SKILLS TO NAVIGATE
& OPERATE SMOOTHLY AROUND THE GLOBE
Global Mindset Skills
Learn Today & Practice Today
The world is transforming into a global village and needs executives who can navigate smoothly across cultures.
Globalisation is changing the world in every aspect. 
In today's global economy and cross border operations there is an increasing need for understanding diplomatic protocol and make the right impressions.
Protocol is knowing how to be comfortable and at ease, empowered with confidence and authority to make others feel truly welcomed and comfortable.
It is about creating the right environment for business and making impact while maintaining courtesy and politeness in international affairs; meetings with ambassadors, government officials, international organisations, multinationals, corporations and companies.
Key topics iclude:
International protocol and soft diplomacy;

Enhanced personal, professional image, first impressions; 

Corporate and diplomatic communication skills; 

Business communication with partners from all over the world;

Strategies to gain an international edge;

Flags; 

Protocol in the car;

Seating protocol by a meeting;

Importance of rank & status; 

Make an effective entrance & mingle.
Participants:
Government Representatives: Ambassadors, Diplomats, Honorary Consuls & Embassy Staff;
Business Professionals: Entrepreneurs, Consultants, Business Development Professionals;
Executives & Professionals: National & Local Government's Officials, City Marketing & Investments Promotion Executives | International Organizations Staff;
Professionals are active in the Hospitality & Tourism Industry.
How to Apply: Fill and send the registration form, specify the name of the masterclass and days, we will send you the program and the bank detail to submit the fee of participation to confirm your seat.