The past two years brought unprecedented changes to how we live and work. As the second wave of The Great Resignation is forecasted to descend upon all industries in the middle of 2022, employers and employees are fundamentally rethinking their future strategies.
Whilst it is tough to foresee the true expend of changes and the lasting effects on post Pandemic world, it is evident that changes are here to stay.
Research conducted by Harvard University has consistently shown that 85% of career success is attributable to well‐developed soft and people skills. Traditionally, the emphasis on business etiquette was placed in a professional environment to build long term business relationships and customer rapport. In the current climate, however, employers began to recognise that people skills are necessary not only for potential candidates to stand out but also for corporations to preserve the talent they already have working for them.
The Pandemic catalysed the ever-growing dynamic equilibrium in the job markets worldwide, the most significant change since The Industrial Revolution. The aim is to excel in this short window of opportunities, where companies are willing to hire people with a wide range of experience and invest in the training of their employees. Whilst lack of industry-specific knowledge or expertise is eagerly acknowledged and supported by the employers, well-developed soft and people skills remain imperative components and criteria when hiring.
Working from home digitised the way we interact with our colleagues and clients. As for many of us, main channels of communication are emails, telephone calls and video conferencing; it is more vital than ever to possess the ability of clear and concise communication, good manners, and the ability to build strong relationships with people, whom we may never get to meet in person. Rapid globalisation and outsourcing of the workforce added a further layer of necessity to communicate with people from different cultures across the world effectively. We have found ourselves in a world where knowledge and skills have been placed on the same plateau with professional decorum and cross-cultural sensitivity.
As someone whose primary professional expertise are in STEM, my conclusions are based on a unique blend of diligent observations and firm comprehension that developing good soft and people skills is very much a multidimensional phenomenon. In my opinion, the single ability to switch up and adapt one's vocabulary depending on the audience is the most critical life skill one can master. To excel in a professional environment, personal presentation, listening skills, and efficiency must be learned. But above all, even if professional development is not on your priority list, it is worth remembering that Ai is estimated to replace 40% of current jobs within the next 15 years. With this undisputable prognosis in mind, it is worth remembering that soft skills will remain the most sought for expertise in job markets across the globe.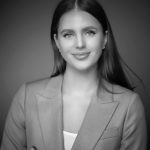 Write by Anastasia Martel, a specialist in Etiquette  
8 February 2022, United Kingdom
Category: Diplomacy
Reference: AM80222D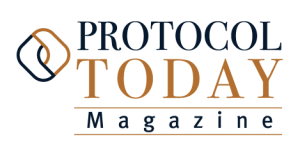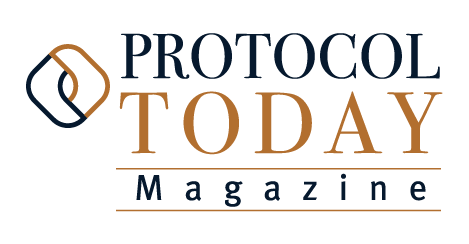 "Somos una empresa de desarrollo de capacidades que conecta valores, culturas, organizaciones, individuos y sociedades en todo el mundo"