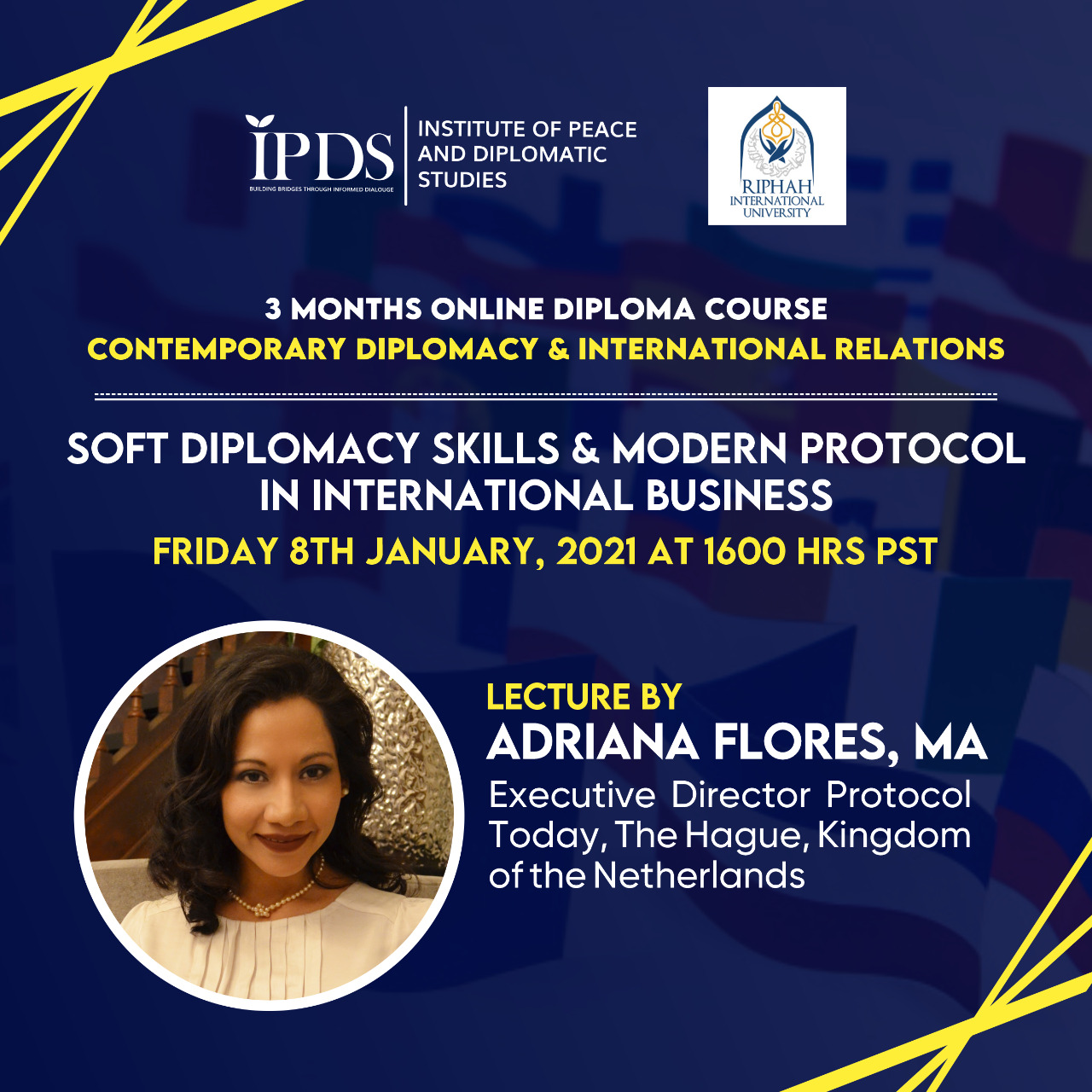 8 January 2021
Organized by: Institute of Peace and Diplomatic Studies & Riphah International University Pakistan, PAKISTAN
Theme: Soft Diplomacy Skills & Modern Protocol in International Business.
Global Mindset Skills
Learn Today & Practice Today
"We are a capacity development company
connecting values, cultures,
organizations, individuals
and societies around the world"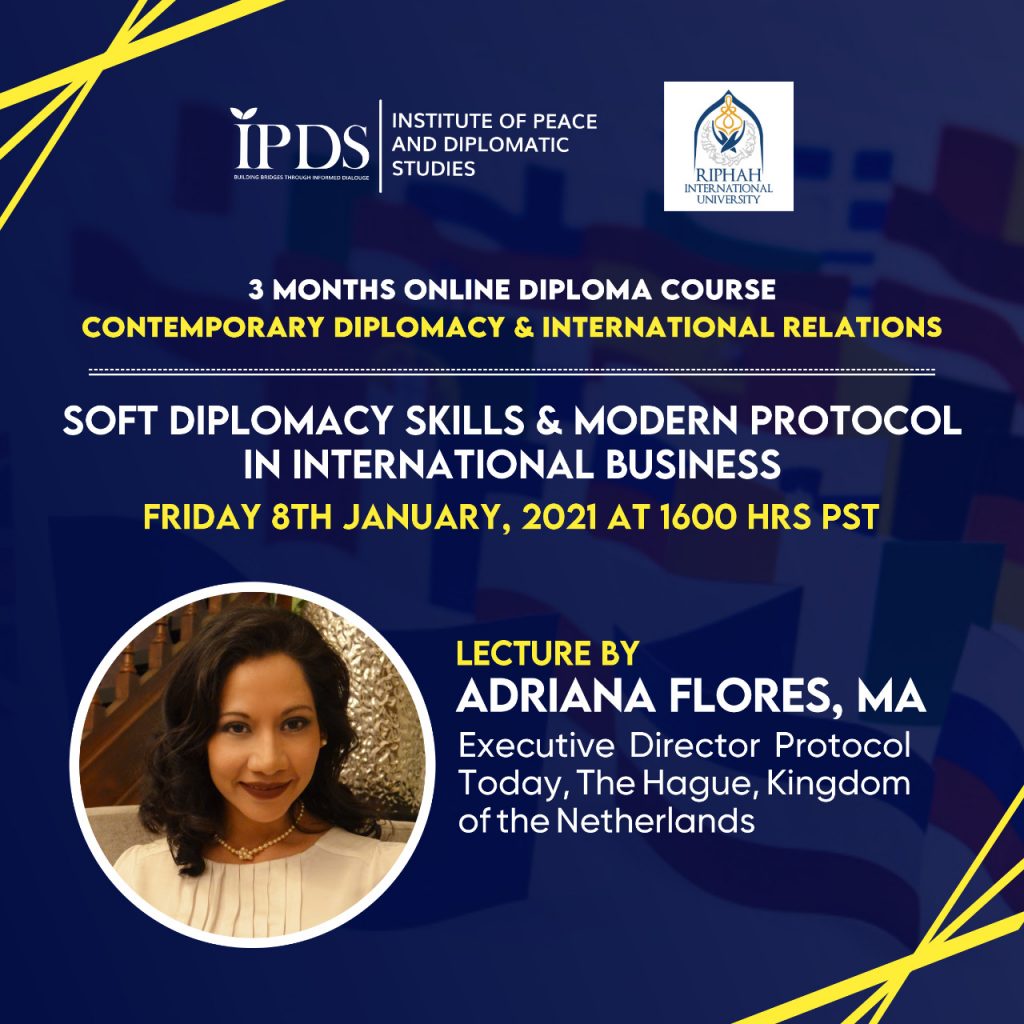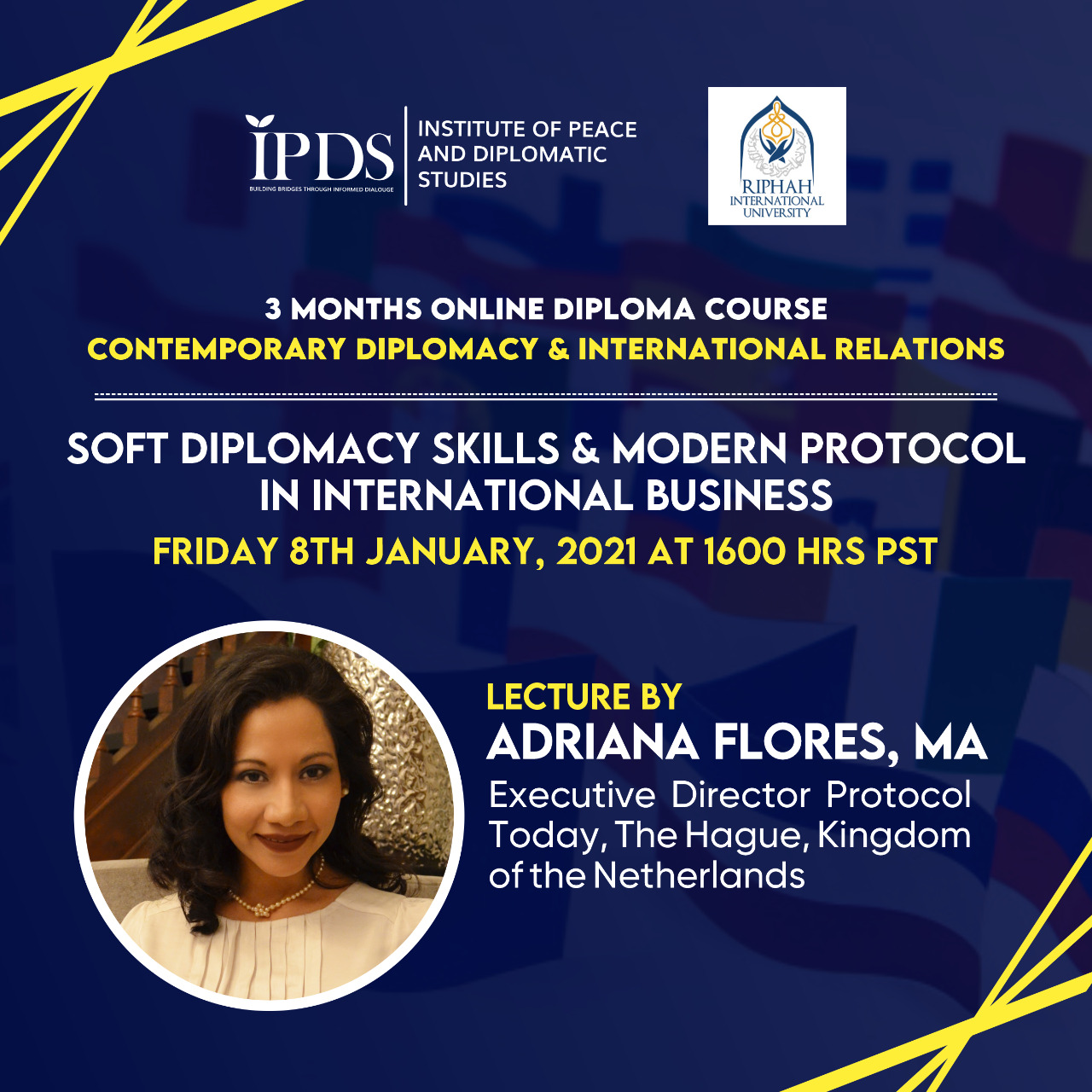 Our most sincere thanks for having invited us to be with you at this distinguished event.
Thank you for your trust!
ProtolToday Team © Academy, Consulting & Magazine