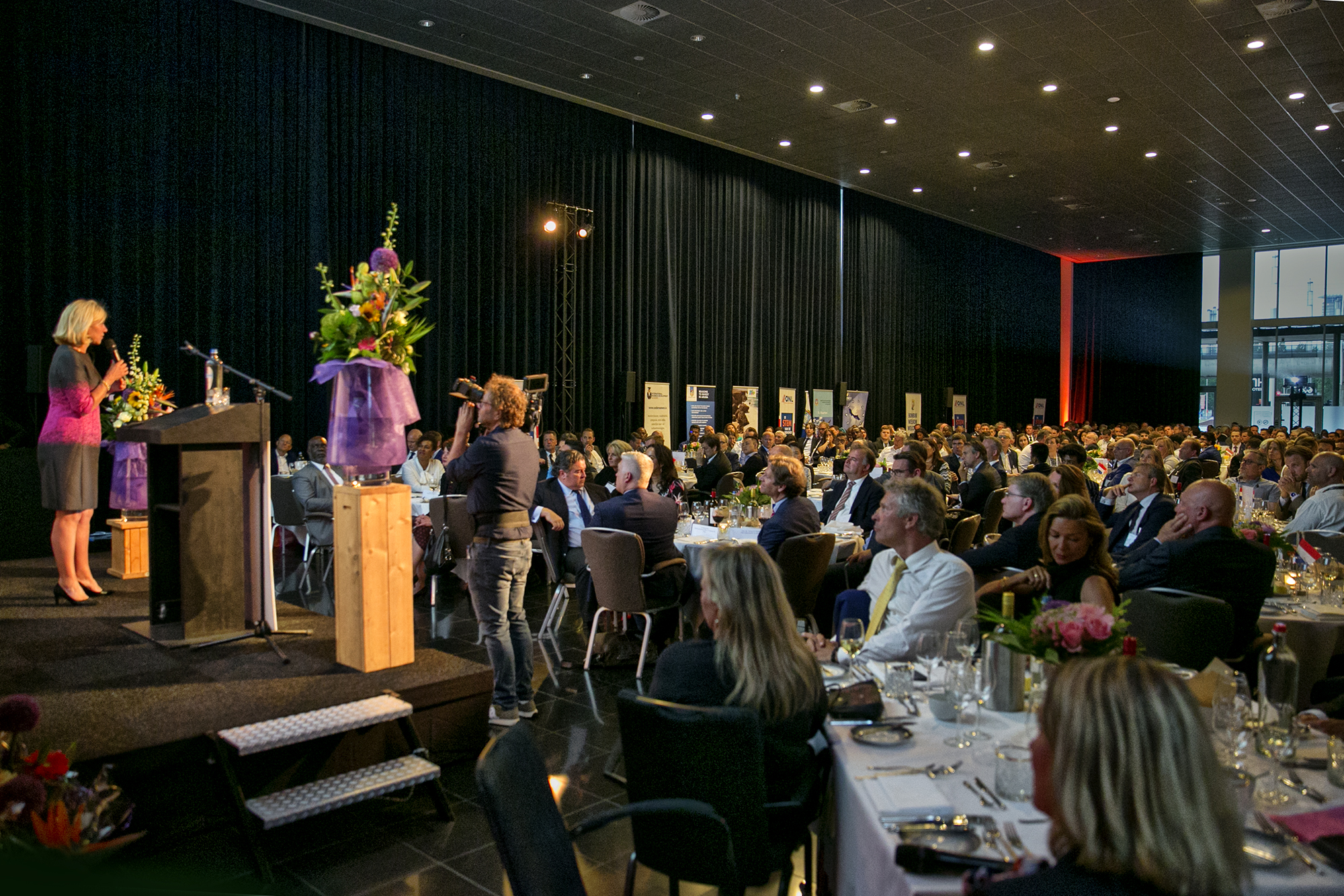 Date: 31 Mei 2022
Time: 16:00–21:30hrs (The Netherlands) Venue: WTC The Hague, Netherlands 
The investment to join this event is € 250 (plus 21% BTW), the cocktail and the 3-courses dinner, premium wines and soft drinks included.
Dress code: Business Attire.
Limited capacity!
SPONSOR
Are you interested in sponsoring this International Diner? Please get in touch with us: contact@protocoltoday.nl
IDBA and ProtocolToday in The Netherlands organize this event.
SME Entrepreneurship Future Thinking  
Excellencies and Executives Dinner
"boost the cooperation among nations and societies around the world".
Following the successful Excellences & Entrepreneurs Dinner, SME Entrepreneurship Future Thinking, on 04 June 2019, we invite you to participate in the upcoming Excellences & Entrepreneurs Business Dinner in WTC The Hague, on 31 Mei 2022.
This event was attended by H.E. Ms Sigrid Kaag, Dutch Minister of International Trade and Development Cooperation, together with 45 Ambassadors and 280 entrepreneurs from 88 countries. The event resulted in many direct business partnerships between entrepreneurs.
On 31 Mei will be 20 country tables, each headed by an Ambassador. The present Ambassadors will be from Europe, America, Africa and Asian countries. The (pre-selected) entrepreneurs will have the opportunity to select with which two Ambassadors you would like to dine and discuss business opportunities in the Ambassador's country. Another purpose of the evening is to enable entrepreneurs to know each other, share experiences of doing business in your country and learn from each other.
PROGRAM
18:30 – 19:00: Reception with 20 Ambassadors and 140 entrepreneurs;
19.00 – 19.20: Global transformations & Post Covid opportunities by Dr Dewanand Mahadew;
19:20 – 19.35: Speech by a Minister or Mayor (to be confirmed);
19.35 – 20.15: Dinner and interactions between Ambassadors & the entrepreneurs around the table; 
20.15 – 21.00: The entrepreneurs will shift to the second table of their choice, and other entrepreneurs will join the Ambassador's table;
21.00 – 21.15: Conclusions & follow up remarks.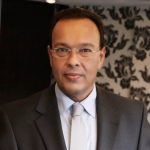 Prof. Dr. Dewanand Mahadew
Managing director of NewEconomyStrategies
Theme:
He is an international expert with business development experience in more than 60 countries. He is the managing director of NewEconomyStrategies, Dean of International Business Development Academy, and Professor in International Business and Strategic Management at UBIS University in Geneva. He has master's degrees in process engineering, industrial management, marketing, business management, and a DBA degree in strategic management.
The Netherlands
Rob van Nes
Interim general management at international operating enterprises.
Theme:
Rob is an internationally oriented strategist specialised in value proposition (re)design, market entry strategies and route-to-market strategies.
He was a Marketing Director for a market leader British multinational and Managing Director of a global operating Dutch product developing company.
The Netherlands
PARTICIPANTS ARE:
Government Representatives: Ambassadors, 
Business Professionals: Entrepreneurs, Consultants, Business Development Professionals;
Executives & Professionals: National & Local Government's Officials, City Marketing & Investments Promotion Executives 
Executives of internationally operating companies.