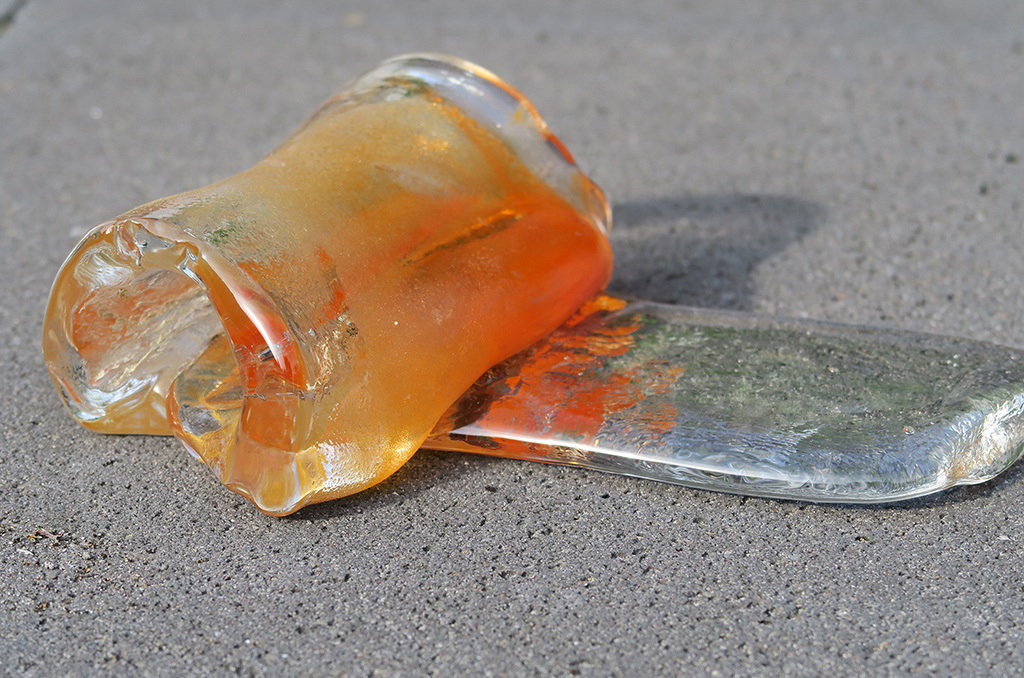 Artist Oscar van der Linden loves art with a smile.
"But anyone who sees his glassware will immediately see that there is a story behind it". , "The story is the reason for me to start making something."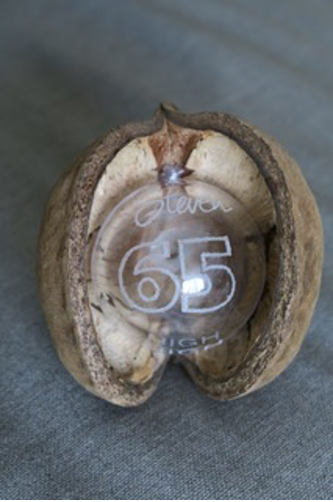 with handblown and engraved ball
Exclusive and unique glass objects
Unique glass objects made to fit for special occasions. His challenge is to represent the message, the story through the art object. A gift cannot get more personal… a gift that you will neverbe forgotten. All designs are made by hand individually or in a limited edition.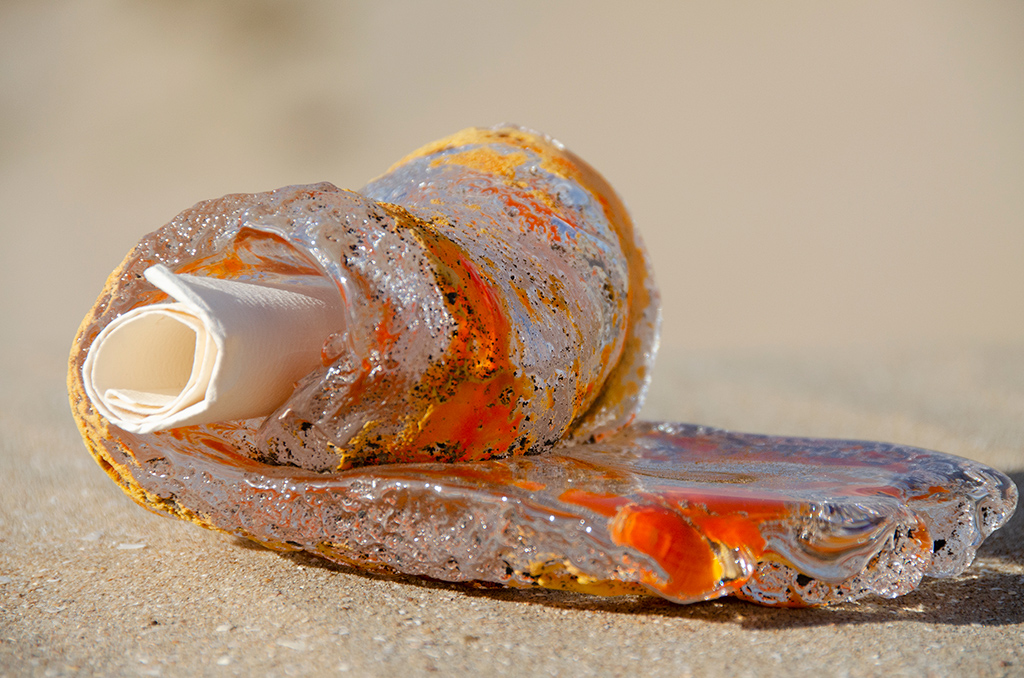 Hot poured and rolled-up glass containing a paper message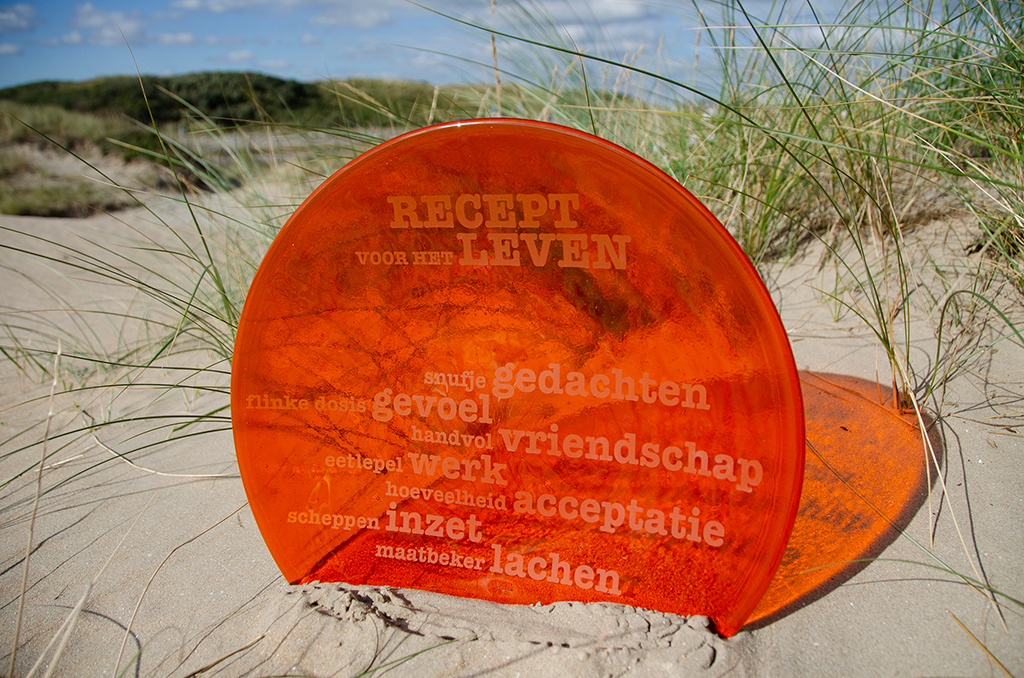 Glass bowl with sandblasted text (a recipe for life)