How to do business with India – Your largest trading market.
"When India reforms, the world transforms," PM Narendra Modi said as he addressed the 76th UN Assembly in September 2021. He emphasized India's comprehensive democracy and its importance to the world.
India, the world's largest economy, is also the fastest growing economy. With more than half a billion people between the age of 18 to 45 – the Gen Z, India has a younger generation who are more confident, tech-savvy, growth-minded, and believe that innovation and collaboration will solve the worlds' problems. Hence, there is little reason to refute that India should be the preferred destination to do business. As a matter of fact, India is also home to the 3rd highest number of billionaires in the world – only after the USA and China.
This nation is known for its diversity, with 64 different regional languages, 21 official languages, have 32 states, and each state has its own official language, different food habits, values, and belief systems. The sheer complexity of the nation's culture is mindboggling. India is among the oldest civilizations in the world. A two-page article will not do it justice; however, knowing a few things about this diverse country will give you an idea about the people and the culture.
I have tried and tested the system over the years. Moreover, as an Indian, I understand the intrinsic nature that drives our culture – the thinking, the motivation, and why we do things the way we do them. This knowledge is priceless for a person of non-Indian origin. When you know the people of the land and how things work there, it is much easier to advance your business, knowing how to avoid the pitfalls.
Indians are a high-context communication country –You might have to spend a considerable amount of time establishing business relationships before you conclude a deal. It is important to build rapport, to visit families and it is culture to invite visitors over a meal. This is unlike our western counterparts, where importance is given to the business dealing alone. In India family and relationships matter. Once you engage with a person, within one or two meetings you will never know whether you are on the same plane as your counterpart. Your Indian partner will judge you by expressions, body language, relationships, posture, social status, previous interactions. The place where you set the meetings, your tone of voice, dress code – everything plays a role.
Greetings – Namaste or Namaskar is the common greeting all over India. Although Indian business people like to shake hands, as well as women in urban cities may shake hands, usually, the folded hand gesture is more comfortable to all. In these days of the global pandemic, a namaste is also probably safer – like the fist bumps in the Western world. Hugs are not common. An Indian businessman may occasionally greet someone with a hug but that is usually only if he knows the other person really well or if they are family; but almost never with the opposite gender.
2. Progressive India- In the past India has been quite infamously known for its lack of punctuality. But this is changing fast; the younger generation is much more sophisticated and professional. They value time. Gone are the days when you waited hours and hours to meet your Indian business partners. The new India is displaying new values. The right ones.
3. Value-conscious people – Indians are far more value-conscious than their global counterparts. Especially in the west. Traditionally Indians are highly price-conscious
But they are now willing to spend on experiences, education, travel, and have a global presence. Nevertheless, an Indian business partner will negotiate for the best deal.
It is often confusing for a foreign partner to recognize the outcome of the meeting, because we do not like to displease people, hence you will never hear the word "NO". Therefore, it is important for an outsider to understand the underlying meaning of the conversation.
4. India is inherently hierarchical in nature. Decision-making is usually top to down. It is considered disrespectful to be in disagreement with superiors. Start-ups and small businesses are a bit more informal because they are mostly run by the younger generation; it is slowly becoming easier to debate on incongruity.
5. India has extensive trade treaties: Many countries enjoy the benefits of the free commerce movement. A well-developed financial system and competitive tax reforms bring additional ease of doing business here.
Here are a few more quick tips to know my countrymen better
Indians are shy, soft-spoken, reserved & speak in a low voice;
It will take time to "warm-up" or "get started"
Family plays a greater role in decision-making. Mutual dependence and interdependence are large.
Public display of affections is discouraged.
It is the land of festivals. Before you plan your visits here make a note of holidays. As most of Government offices and privates sectors may not be available for business.
"India is the one land that all men desire to see, and having seen once, by even a glimpse, would not give that glimpse for all the shows of all the rest of the globe combined." – Mark Twain
Hence, reforms in India would transform the world.
A stable economy and a superior financial system designed to attract foreign investment, digital competitiveness, and a massive consumer market make India a lucrative business target for the global community.
Welcome to India; let's talk business over the Chai (Indian Tea).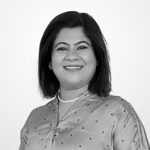 Writen by Kruti SHAH, Licensed Practitioner of ProtocolToday Academy India. 
30 September 2021, India 
Category: Cultural Intelligence 
Reference: KS300921CI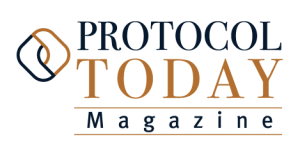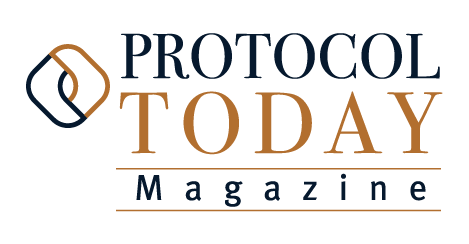 ProtocolToday is an expert organization, Founded by professionals with years of experience in Cultural Intelligence and Soft Diplomacy. They offer well-researched training programs to help you prepare for the international presence. Enhance your abilities to dine, converse, and present at an international stage.
Become discreet and make your mark!