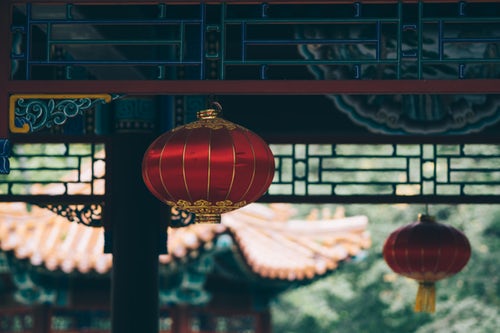 Under cultural and global intelligence criteria, we start a compendium that involves essential details for contact and business relationships in China; a country of ancient culture and traditions.
It is common knowledge, in many respects, their customs are diametrically opposed to Western customs and unlike many cultures that are dissipating in modernity, China is a country that has taken root in it, which makes it a wonderful and interesting option to get to know, but at the same time, "a complicated group" to access, if you don't know them at least in a basic way in terms of their paradigms, environment, traditions and even superstitions.
This is one of the most extensive contents because there are many topics that must be deepened for proper development and correction and thus not make mistakes that can be transcendental so as not to lose the course of a good contact or a good business relationship.
Calendar:
Ideally, an invitation to do business in China is required and inevitably, has to be planned several months in advance. After reaching an agreement, it is feasible to send the necessary documentation to start the negotiations.
To make appointments, it is advisable to go to the embassy or consulate in our country to help us to prepare for the negotiation visit and guide us on the main steps to follow. Generally, they are willing to provide useful contacts and a list of addresses to get an interpreter to collaborate with details before, during, and after contacts or meetings, since, being a very special culture, could be very useful to understand the subtleties of everything that is discussed during the meetings.
It is recommended, practically in an unfailing way, to seek the services of a local consultancy, to guide in the steps to follow (China is considered a very bureaucratized country). The consultants admirably streamline the necessary procedures and the many issues that arise to reach a successful conclusion in business in this country. Additionally, they will help to prevent fraud and, on the other hand, their hiring transmits greater reliability for Chinese interlocutors.
These mediators also facilitate the task of getting a good "guanxi", whose literal translation is: "establish relationships"; which becomes a concept of great relevance in Chinese business culture, since establishing a good "chain of relationships" that helps in the development of good negotiations, understanding that they are very ceremonious and it takes patience and tranquility to advance "step by step", at their own pace.  They help to make it without as much effort as it would take to do it in an isolated way (not to say would be practically impossible).
After the pandemic and a great effort to return to normal life, business hours have changed. In some companies, 2.5 – days weekend has been established. Therefore, it will be necessary to coordinate a meeting or visit, with anticipation.
The usual office hours were from 8 in the morning to 5 in the afternoon from Monday to Saturday. However, in the larger cities, the westernization of their customs has resulted in working hours from Monday to Friday.
Usually, about schedules and dates, the best hours for business are during the morning, until lunchtime and the best dates to arrange interviews and meetings are from April to June and from September to October.
In general, workers have 2 hours at noon to eat (between 12 pm and 2 pm hours approximately) and under a strict and hermetic system, all commercial services and companies keep closed at this time (Even the most necessaries).
Under normal conditions, commercial premises are open from 9 in the morning to 7 at night, but, as with offices, the most commercial capital cities could remain open until 10 at night.
In most offices and government agencies, Fridays are dedicated to internal political issues and it is not a good date to set up any type of meeting with these authorities. It is a time known as "political study" and official workers they are not suitable for other activities.
When visits and appointments are scheduled, the Chinese calendar will have many dates that do not usually coincide with the Western calendar. One of the most important dates, for example, is May 1st, when it is customary for shops and companies to remain closed for a week, and the start date depends on the official announcement by the authorities.
Among the holidays established by law are New Year's Day (January 1st), with a day of rest; the Spring Festival, New Year of the agricultural or lunar calendar, with three days of vacation; the International Day of the Working Woman (March 8th); Arbor Day (March 12th); International Labor Day (May 1st), China Youth Day (May 4th); International Children's Day (June 1st); China People's Liberation Army Foundation Day (August 1st); Teacher's Day (September 10th) and the National Holiday (October 1st), with three days of suspension of activities.
As for the great traditional festivals in China, the Spring Festival, the Lantern Festival, the Purity and Clarity Festival, the "Duanwu" Festival, and the Mid-Autumn Festival stand out.
Ethnic minorities keep their own festivals: The "Throwing Water" festival of Dai ethnic group, the great Nadam festival of Mongols, the "Torch" festival of Yi, the "Danu" of Yao, the "March Fair" of Bai ethnic group, the "Geyu" of Zhuang, the "Losar" (Tibetan New Year) and the "Ongkor" (the Harvest Festival) of Tibetan ethnic group, and "Tiaohua" (dance with flowers) of Miao.
Finding out exactly these dates to plan a business appointment, will prevent us from facing "lost time" or other difficulties to negotiate in good time; even more so, if the cancellation of an appointment or lateness, is considered an offense for the company and for person or persons are waiting. We must be very punctual to start relations in the eastern country to start with the right foot. As always in these cases, the best way will be to arrive sometime in advance and make a subtle prelude until the indicated time. (For them, it is better to arrive a little earlier than to be late).
Written by Claudia STOHMANN R. de A. Communicator, speaker, writer, etiquette, and protocol expert.
26 August 2021, Bolivia
Category: Cultural Intelligence 
Reference: CS260821CI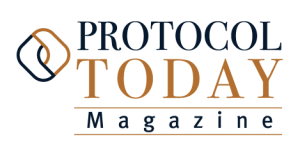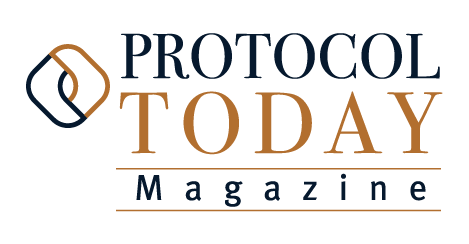 ProtocolToday is an expert organization, Founded by professionals with years of experience in Cultural Intelligence and Soft Diplomacy. They offer well-researched training programs to help you prepare for the international presence. Enhance your abilities to dine, converse, and present at an international stage.
Become discreet and make your mark!