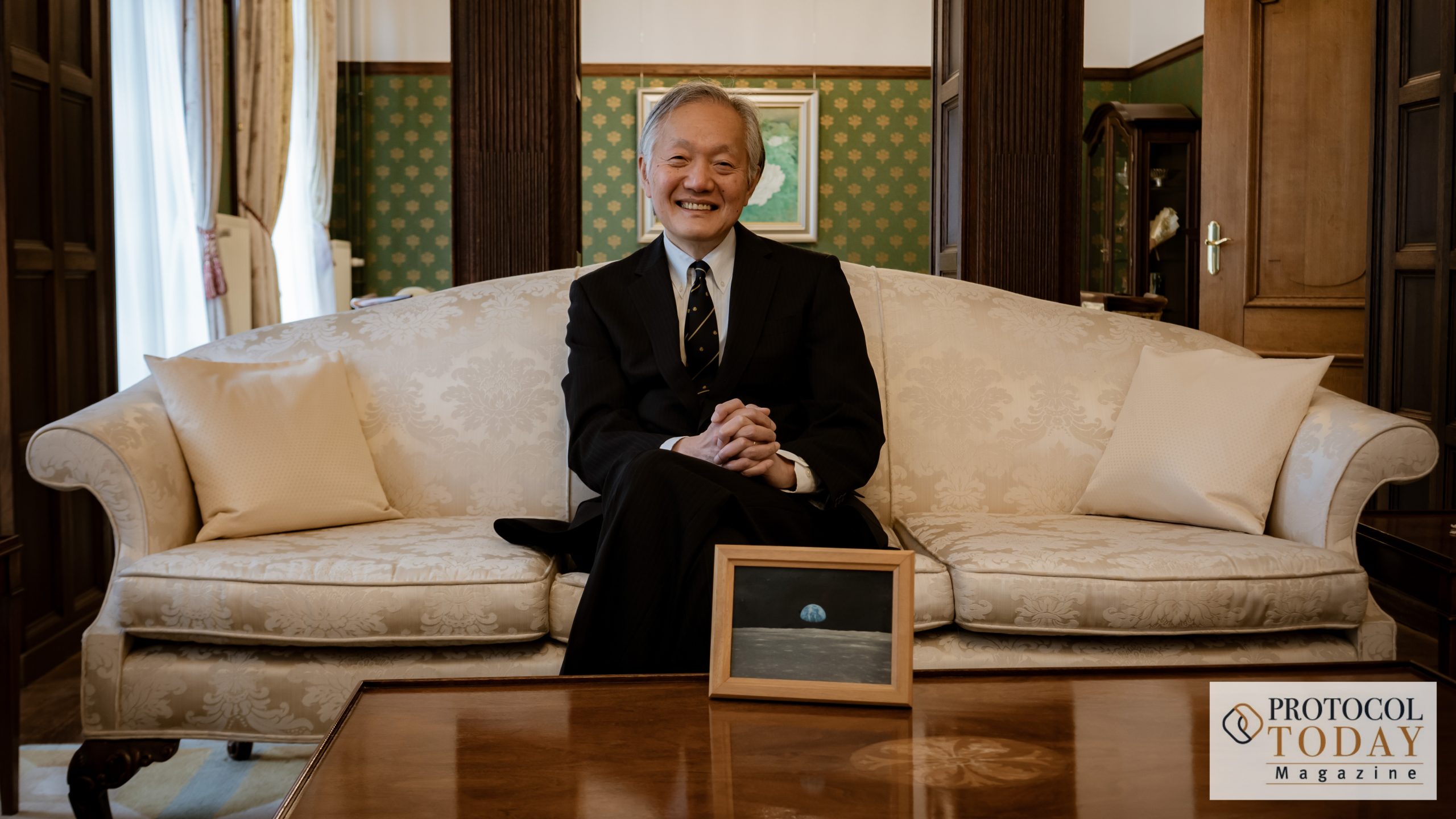 VIP Interview with His Excellency Hidehisa Horinouchi,  Ambassador of Japan to the Kingdom of the Netherlands on April 4, 2022.
在オランダ日本国大使 堀之内 秀久氏 インタビュー
(2022年4月4日)
What is it like to be an ambassador?
Being an ambassador requires years of holding various positions, such as a foreign service for a period of more than 40 years. This is my second ambassadorship, as my first was in Cambodia and now in the Netherlands for two and a half years. The role of an ambassador is to meet the people and the politicians, to visit cities and towns and to look after the Japanese community in the Netherlands. The Netherlands and Japan have a strong, fascinating relationship, and it is lovely to be here.
―大使になるというのは、どのようなことなのでしょうか?
大使になるには、40年以上にわたって外務省に勤務するなど、さまざまな役職を長年にわたって経験する必要があります。私にとって初めての大使職はカンボジアで、2回目はこのオランダとなり、現在2年半務めています。大使の役割は、人々に会うことや、政治家に会うこと、また各地を訪れ、オランダの日本人コミュニティに気を配ることです。オランダと日本には力強く素晴らしい結びつきがあり、ここにいることを嬉しく感じています。
What are your specific experiences representing Japan globally and in the Netherlands in particular?
My major foreign assignments in the last 40 years have been about China and the United States, as Europe is very rare among my assignments. My wife, on the other hand, is from the Netherlands, and although we have been married for more than 36 years, we had not had the opportunity to come here. Finally, we arrived in the Netherlands, and as a result, I became the Japanese Ambassador to the Netherlands. It is the Japanese government's arrangement. This enabled me to learn and comprehend how to strengthen relations between Japan and the Netherlands.
―国際的に、特にオランダで日本を代表する大使として具体的にどのようなご経験をされましたか?
過去40年間にわたる私の主な分野は中国と米国だったので、欧州は非常に稀なケースでした。一方、私の妻はオランダ出身で、結婚して36年以上たちますが、なかなかこちらに来る機会はありませんでした。私たちはようやくオランダにたどり着き、結果として、私は駐オランダ日本大使になりました。日本政府の計らいです。このおかげで、日本とオランダの関係を強化する方法を学び、より深く理解することができました。
How are you handling cultural gaps? Can you share some lessons learned with our audience (readers)?
When it comes to understanding cultural differences, we must remember that we are not only dealing with diverse cultures in foreign countries but also with diverse cultures within our own countries. Diverse cultures can be found all over the world, such as how Japan's culture differs from China's culture and how Japan's culture differs completely from the cultures of the United States and Cambodia. As we speak, different cultures are also experienced within Japan. For example, Japan's western and eastern sides have different dialects and eating styles. Learning to speak and listen to people is essential in diplomacy.
―文化的差異にはどのように対処されていますか?大使が教訓を得られたことを、読者のためにお話しいただけますか?
文化の違いを理解するようになるとき、私たちは海外の多様な文化だけではなく、自国のさまざまな文化について扱うのだということを忘れてはなりません。日本の文化と中国の文化、日本の文化とアメリカやカンボジアの文化は全く異なります。日本国内でも西部と東部では方言や食文化など、異なる文化が存在していますのでよく話すことと相手の話しをよく聞くことがポイントだと思います。
As an ambassador travelling around the world, is it easy to adapt to a country?
In my life as an ambassador, when posted to different countries for a three-year term, in the first year I make efforts to fit in; in the second year, I make many plans, and in the third year, I am more relaxed but by then it is already the time  to leave the country for another mission. It is the diplomatic life.
―世界を飛び回る大使として、一つの国に馴染むのは易しいことなのでしょうか?
私の大使としての生活では、3年間の任期で各国に赴任する場合、1年目はその国に溶け込む努力をします。2年目にはいろいろな計画を立てます。そして、3年目には心にゆとりをもてますが、その頃には別の任務に就くためにその国を離れる時期になります。これが外交官の生活です。
Do you have examples of complex situations, and how have you handled them from the perspective of soft diplomacy?
Today I brought this picture from my office of a postcard that I bought from NASA when I was stationed in the United States in the late 1990s. This was when I took my family to Texas, travelled through Dallas, San Antonio, and then to Houston where I bought it. It is known as the earthrise. It was taken from the moon by the Apollo spacecraft. The sunrise, sunset, and moonrise are all well-known phenomena on Earth, but how they appear from the moon is quite different. You can see the earthrise from the moon. The physics are the same, but your perspective is entirely different. As a result, I always keep this picture in my office, because what we see in Japan can be very different from what you see in your home country. It does not happen often in the Netherlands, but I always keep in mind that what matters to you or your own country might not matter to another country. To remind me of this, I keep this image in my office. The philosophy in this postcard is open to many interpretations.
―複雑な状況下で、ソフト外交の観点からどのように対処したかという事例があれば教えていただけますか?
今日、オフィスから持ってきた写真は、1990年代後半にアメリカに駐在していたときに、NASAから買ったポストカードです。家族を連れてテキサスに行き、ダラス、サンアントニオを経て、ヒューストンに行き、そこで購入しました。「地球の出」と呼ばれている、アポロ宇宙船が月から撮影した写真です。日の出、日の入り、月の出は、地球上ではよく知られた現象ですが、月からの見え方はまったく異なります。月からは、地球が昇ってくるのが見えるのです。物理的には同じでも、視点が違います。私たちが日本で見るものとあなたがたの母国であなたが見るものは大きく異なることがあるので、私はこの写真をいつもオフィスに置いています。オランダではあまりないことですが、自分や自分の国にとって重要なことが、他の国では重要でないということを私は常に念頭に置いています。それを思い出すために、この画像をオフィスに飾っているのです。このポストカードの画像に込められた哲学は、さまざまな解釈が可能です。
Do you have some advice for upcoming diplomats?
Thank you very much for your question. When I talk with young Japanese diplomats and diplomats all over the world I would say that today's world is so divided. They must comprehend all aspects of the world without taking sides in debates. The news is also divided; it is the world of social networking services, which are always close to their own group of people, who are also always close to their favourite news. It is extremely rare to contact the opposing side of a story or argument. Young people must be exposed to as many different perspectives as possible from around the world to be able to listen to them.
Protocol and intercultural communication are skills for aspiring diplomats to learn. If you want to work in foreign affairs or the foreign service, you must understand the protocol. Logistics knowledge and skills are also valuable additions to modern diplomacy skills.
―これから外交官を目指す人たちへ向けて、アドバイスをいただけますか?
ご質問をありがとうございます。若い日本の外交官や世界の外交官と話す際、今日の世界では大きな分断があることを話します。彼らは世界のあらゆる側面を理解し、議論に加わらなければなりません。ニュースも分断されています。ソーシャル・ネットワーキング・サービスの世界であり、自分の好きなニュースと常に密接な関係にある人たちのグループなのです。そこでは、議論の逆の立場にあるものと接触することは極めて稀です。若い人たちは、世界中のできるだけ多くの異なる視点に触れて、耳を傾けられるようにならなければなりません。
プロトコールや異文化間のコミュニケーションは、外交官を志す人が身につけるべきスキルです。外交や外務に携わりたいのであれば、プロトコールを理解する必要があります。また、ロジスティクスの知識やスキルも、現代の外交官としての求められる貴重な要素です。
Thank you very much for your time and kindness to share your experience with the world.
―お忙しいところ、ご親切にもご体験をお話しくださり、誠にありがとうございました。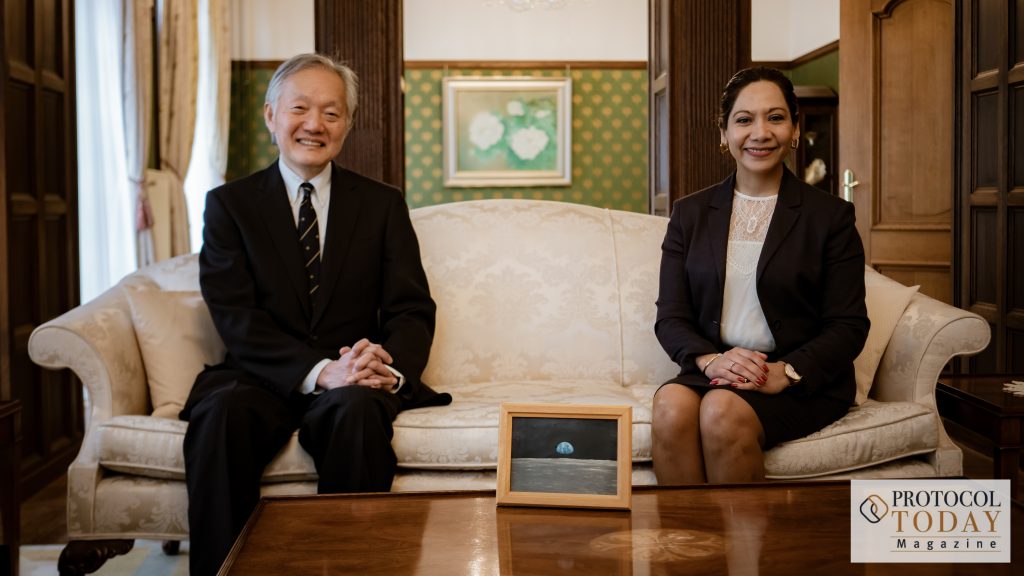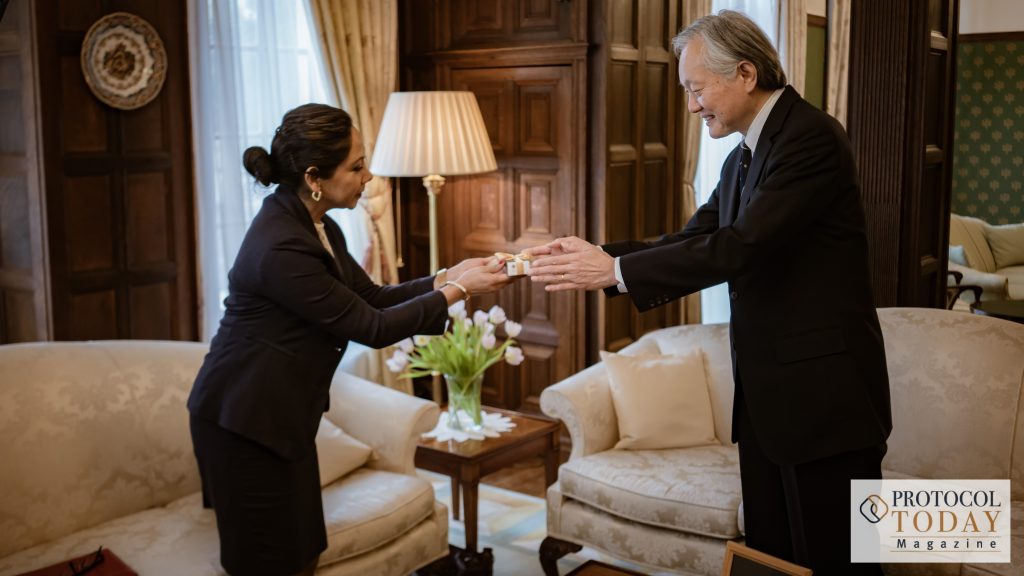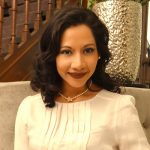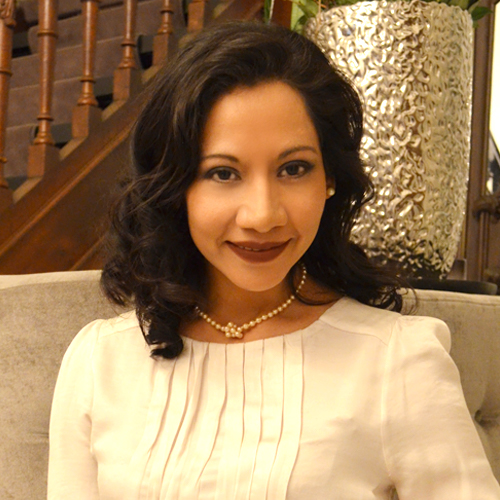 Exclusive interview by VIP Special Edition Magazine Global Mindset the Netherlands 
Interviewed by Mrs Adriana Flores, Publisher, Editor and Expert in Protocol & Soft Diplomacy
Co-editor, Wilfredo Peréz
Rewrite by Mr Eric Muhia, International Studies and Diplomacy Graduate Student
Translate to Japanese by Ms Mako Yasuda
Translate to Spanish by Mrs Adriana Flores and Wilfredo Pérez 
Photography and video by Mick de Jong
Translation, Aura Barajas
Rights reserved by ProtocolToday 
オランダのVIP特別編集誌「グローバル・マインドセット」による独占インタビュー
聞き手:アドリアナ・フローレス(ProtocolToday代表取締役、ソフト・プロトコール外交専門家)
リライト:エリック・ムヒア(国際学・外交学大学院生)
日本語翻訳:安田真子
スペイン語翻訳:アドリアナ・フローレス、ウィルフレド・ペレス
写真・動画:ミック・デ・ヨング
著作権:ProtocolTodayに帰属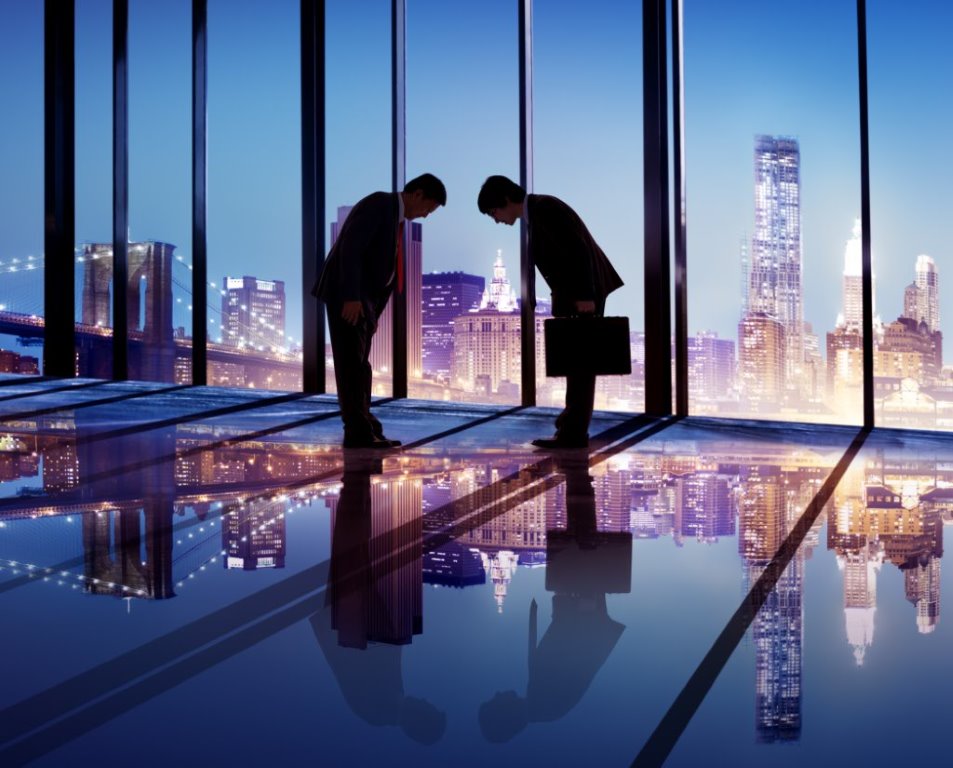 Our thanks to the Embassy of Japan in the Kingdom of the Netherlands